Parcelcube™ 900XL
Static dimensioning/cubing system for parcel shipping and warehouse management.
How does it work?
Simply place the product or shipment on the scale.
Press a button or read a barcode and ParcelCube will capture the dimensions and weight of the box.
Data is captured in less than one second – accurately and efficiently!
The SN-1 model includes a measuring, weighing scale with accurate and reliable four load cell construction, weight display for actual weight, barcode scanner (optional) and a calibration cube
(20 x 20 x 20 cm).
Book a demo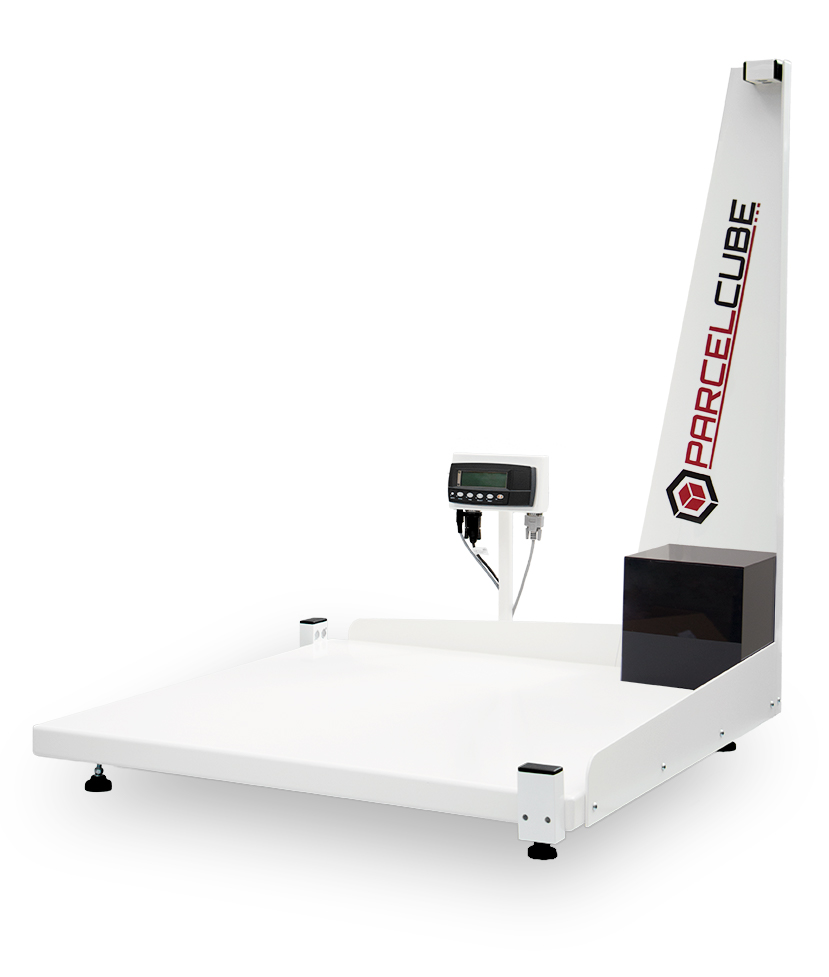 ParcelCube – the solution for both inbound and outbound logistics
Physical
Dimensions, LxWxH
88 x 88 x 113 cm / 34.6 x 34.6 x 44.5 in
Weight
15.6 kg / 34.4 lbs
Measuring capacity
Minimum
4 x 4 x 2 cm / 1.5 x 1.5 x 0.8 in
Maximum
82 x 82 x 94 cm
32 x 32 x 37 in
Dimensional increment
0,1 cm / 0,3 cm / 1,0 cm
0,04 in / 0,12 in / 0,4 in
Weighing capacity
Minimum
0.05 kg / 0.11 lbs
Maximum
55 kg / 120 lbs
Increment
0.005 kg / 0.011 lbs
Other
Power Supply
100–240 VAC 50/60 Hz
Measuring sensor
Ultrasonic
Weigh sensor
4 x load cell
Weigh indicator
RS232
Data output
CSV / XML / HTTP
User interface
Parcelcube client
PC connection
USB
Operating temperature
+15 … +30 °C
Accessories
Panel PC's barcode reader
Label printer
Custom software
Camera + camera interface